A Trip Down Metal's Memory Lane with Kev Bower of Hell
When Old Nick magazine approached me recently about penning another piece for them, as ever they were kind enough to offer me carte blanche on the subject of my contribution. I had no hesitation in proposing a feature on the metal act Hell. Both because I thought Hell's infernal aesthetic chimed perfectly with Old Nick's devilish tendencies, and also as few bands have excited me as much in recent years as Hell. However, circumstances conspired to throw a few spanners in the works – securing an interview with founder and guitarist Kev Bower proved elusive – so my Hell feature for Old Nick won't be appearing until early in the new year.
But, as I had plenty to say about the band, and their new album Curse & Chapter has just come out, I thought I'd put this essay up on my site as something somewhere between a teaser and a sister piece to the forthcoming Old Nick feature. As this is my site, it also allowed me to address a few more personal perspectives that might not be so appropriate for a newsstand magazine. While the Old Nick article will be more about Hell and the relationship between Satanism – particularly LaVeyan Satanism – and music, in the next few hundred words here, I'll be talking to Hell's Kev Bower about the band's history and his views ( and my own) on the relationship between metal and the media…


I first encountered Hell live in 2011 at the Bloodstock festival. They'd been given the graveyard slot, opening to a sea of grey, hungover faces as the opening act on the final day, playing under the full atmosphere-destroying glare of the midday sun. Yet Hell took it in their stride, winning over the crowd with an electric, powerfully assured blend of passion and professionalism. I'd been looking forward to the performance, and wasn't disappointed. This reminded me of why I'd first become intoxicated by metal's dark arts all those years ago, a pleasure that felt at once nostalgic and fresh. The music was sophisticated rather than merely complex, the lyrics authentically devilishly witty and acute. Vocalist David Bower delivered them with crisp, melodramatic aplomb, almost as if he were channelling Vincent Price from the camp Shakespearian horror classic Theatre of Blood.
Completing the picture was a wonderfully over-the-top, unholy stageshow, which was clearly an organic aspect of the band rather than an afterthought. "There's really nobody doing the big theatrical productions that we're doing – all of the fire, the pyrotechnics, the stilt-walking, the pulpit, the organ, and all the props. Apart from a few huge headline acts, nobody does it anymore," observed Kev Bower when I raised the issue of the band's shameless theatricality. "Obviously, if you go to an Iron Maiden show then you expect to see something on that dramatic scale. But where are the headline acts to replace bands like those guys? They're all in their 50s or 60s and who's coming through to replace them? It would be lovely to think it might be us." It's commendably ambitious, particularly for a band with such a turbulent history.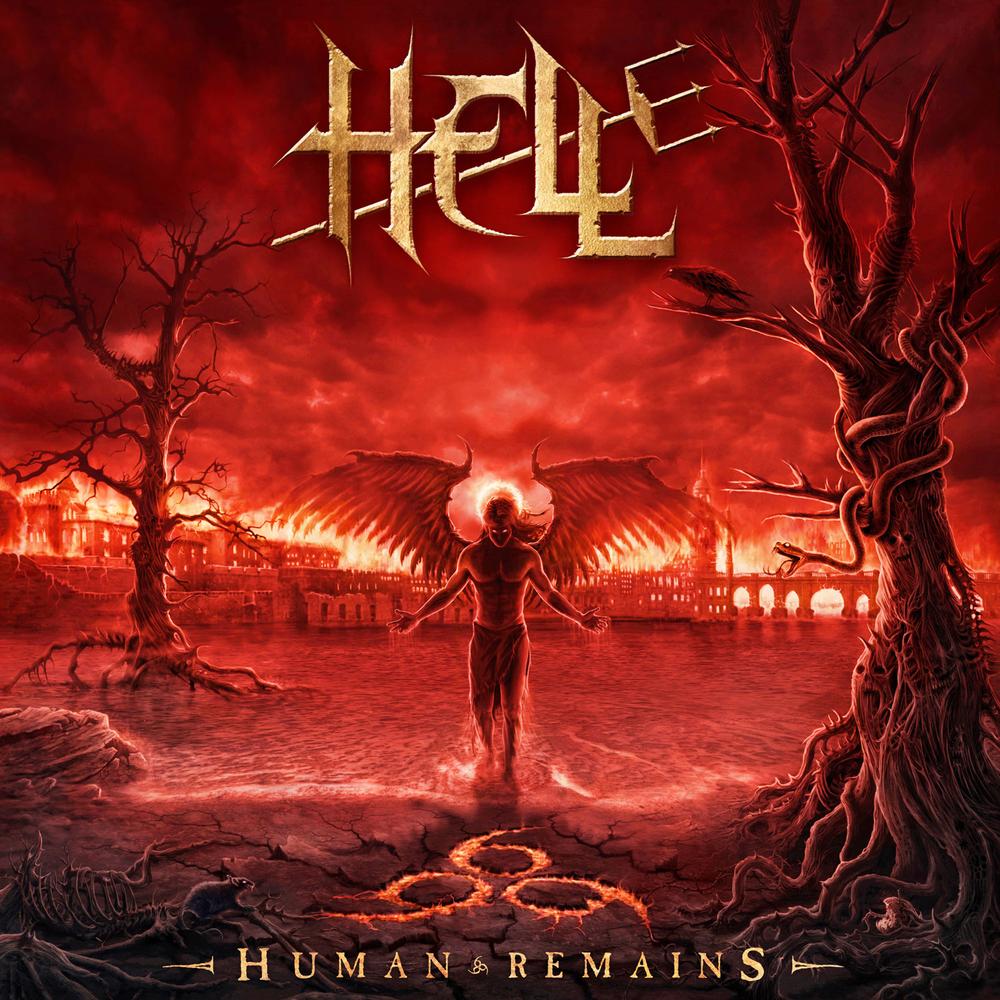 This 21st century Hell is the band's second incarnation. They first formed in 1982, before tragedy brought an abrupt end to the band's career five years later. "The original creative DNA of Hell consisted of myself and Dave Halliday, and it just kind of clicked, kind of happened", explains Kev. "We were both very interested in the macabre and the occult and all that kind of stuff, and we both thought that it'd be really, really cool to develop something visual around that. Even though obviously people like Black Sabbath had been in that area for a long time, nobody had really developed a theatrical show in the way we were, even if it was on a budget of practically zero.
"What drove us down this route is the fact that the music that we do is often not instantly accessible. It's not wave-your-arms-and-sing-along stuff – it's quite technically complex – it can take two or three listens to get your head around it. We appreciated that we needed to keep people there watching us, and knew they'd stay as long as there was a lot of visual activity going on. At the moment everything we're doing is on a modest scale – a lot of homemade props and a relatively small pyro system and all the rest of it. As the band grows in stature, as the fan base grows, as the size of the venues grow, and all the rest of it, so will the size of our production grow."
Hell's first incarnation came to an untimely end in 1987, when all of the preparations for their debut album came to naught, the band's original vocalist/guitarist Dave Halliday taking his own life not long after. For obvious reasons they then decided to call it a day. But a cult following continued to revere the band's memory, to wonder what might have been… Looking back, it's clear Hell were light years ahead of the competition in terms of musical and lyrical intelligence and vision, that the dogged refusal of the domestic rock press to pay them any attention was not only a major injustice, but an indication of the cluelessness of the UK metal media of the era.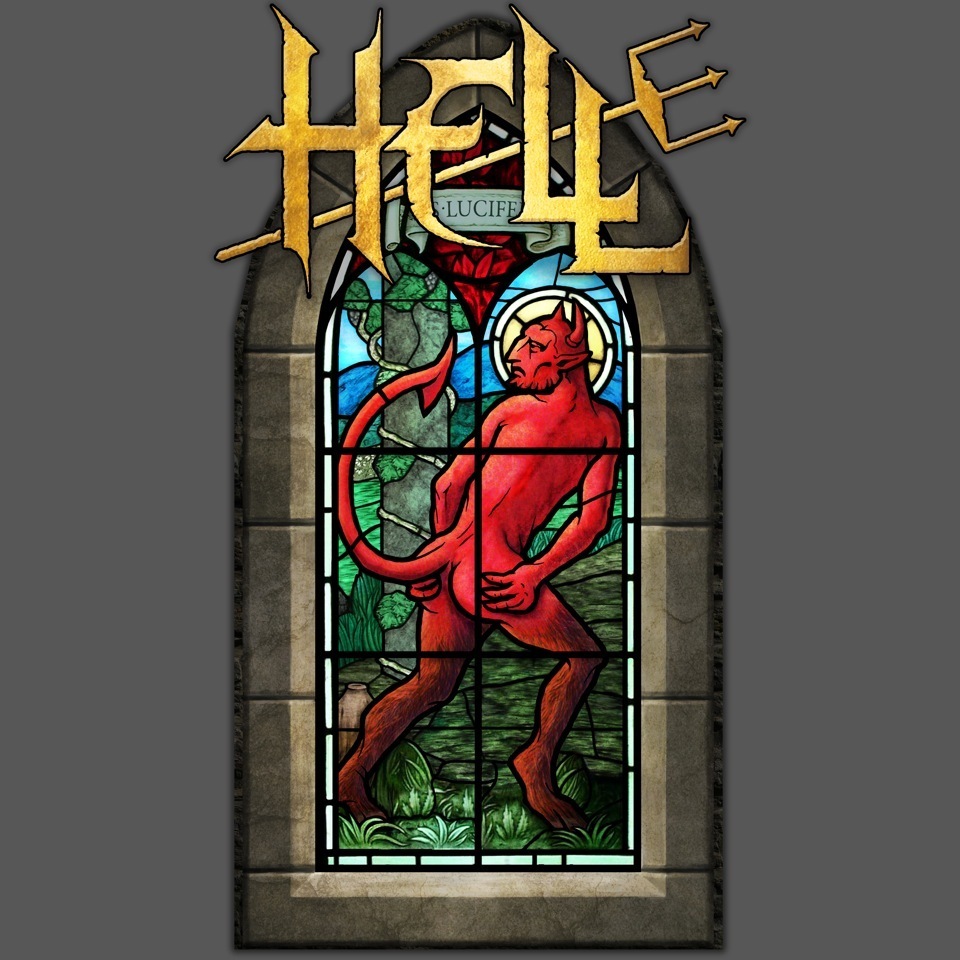 Unsurprisingly, Kev has his own views on why Hell were overlooked and under-appreciated during their 80s incarnation: "The professional reason is that we worked for five years, and then we got signed by this Belgian record label called Mausoleum, that went bankrupt two weeks before our album was due to be recorded. The artistic reason that we never made it first time around is that we were between a rock and a hard place. The whole New Wave of British Wave of Heavy Metal thing, the major bands – Iron Maiden, Saxon, Angelwitch – were all already established, and the whole movement was obviously in decline.
"Meanwhile", he adds, "thousands of miles away, the whole Bay Area thrash revolution was starting to kick off, and we didn't fit into that camp either. At the time the record labels in the UK were looking for bands with bigger melodies, bigger hair, bigger girl appeal, and obviously we didn't fit into that category. We were in the wrong place at the wrong time." Something that Kev doesn't mention, but that I recall from being a teen metal fan at the time – confirmed by trawling through hundreds of old rock magazines while researching my first book, Lucifer Rising – was a dismissive antipathy to fantastic and allegorical themes, particularly Satanic imagery and lyrics, in the UK rock press. The fans might like it, but the hacks despised the nascent black metal scene.
The same might also be said for metal in general. I was surprised, when I started my own dubious career as a rock hack, by how many editors and fellow writers at the metal magazines clearly weren't actual fans of the music. Rather, many saw a role in a hard rock title as a regrettable step towards finding employment covering a more 'credible' genre. If Hell suffered from this snobbery, they certainly weren't the first (genre forefathers Black Sabbath were almost universally panned in the early days). Nor the last, though one of the next bands in the firing line of Britain's bigoted rock press would ultimately prove a lifesaver for Hell.
As Kev mentioned, during the 80s the burgeoning thrash movement that was beginning its conquest of the international metal underground from America's West Coast. Brit rock hacks were typically willing to give substantially more space and respect to these Stateside invaders – the dubious exoticism of hailing from across the Atlantic typically spared thrash bands the scorn reserved for Brit acts. Indeed one perverse side of the prejudice of the Brit rock press, of this widespread hostility to homegrown talent, was the ironic situation whereby the first time many of the neglected NWoBHM bands – pilloried at home – enjoyed any credibility was when they were acknowledged as influences by the American thrash bands happily hyped by the UK press. Meanwhile, Britain did have a thrash scene, though you'd hardly have known it thanks to the dogged indifference and bigotry of the domestic rock media.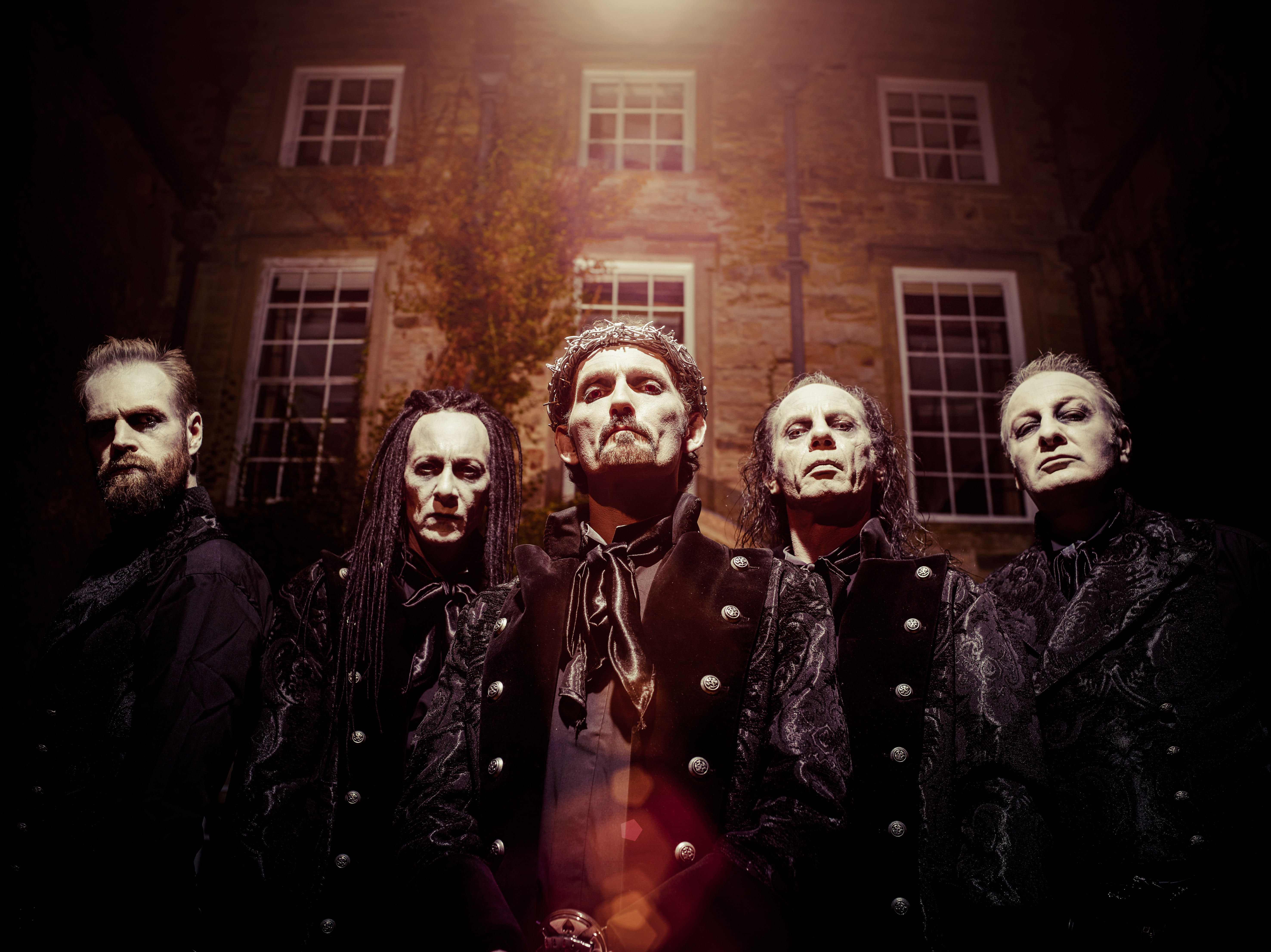 The Brit thrash band with arguably the brightest future, ultimately suffocated by a lack of homeland media coverage and label support, was Sabbat. Formed in 1985, the combination of Martin Walkyier's sharp, clever lyrics and Andy Sneap's intricate, innovative guitar-work initially earnt plaudits for Sabbat, but by 1991, under the pressures of trying to evolve in a vacuum, the band imploded. However, a curious continuity exists between Hell and Sabbat. Sneap and Walkyier were devoted Hell fans, the former even learning to play guitar from Hell's ill-fated vocalist Dave Halliday. In the years following Sabbat's collapse, Andy Sneap went onto become the best-respected UK genre record producer in the country, his name on the production credits of a host of landmark metal albums of the past 15 years, with a trio of Grammy nominations under his belt.
But he never forgot the band that first inspired him, and in 2008, Sneap set about orchestrating a reformation of Hell, in order to set the record straight by finally recording the band's debut with the state-of-the-art studio facilities now at his disposal. Of course one vital member was now missing, and while Andy stepped in to take over Dave Halliday's guitar parts, his former Sabbat bandmate Martin Walkyier was drafted in on vocal duties. But Walkyier's singing proved too distinctively Walkyier and a new approach was required, which turned up in the sinuous shape of Kev's brother, David Bowyer, a classically trained actor whose charismatic, melodramatic approach proved a perfect fit. In 2011, Human Remains, Hell's debut album, was finally released, only 25 years behind schedule.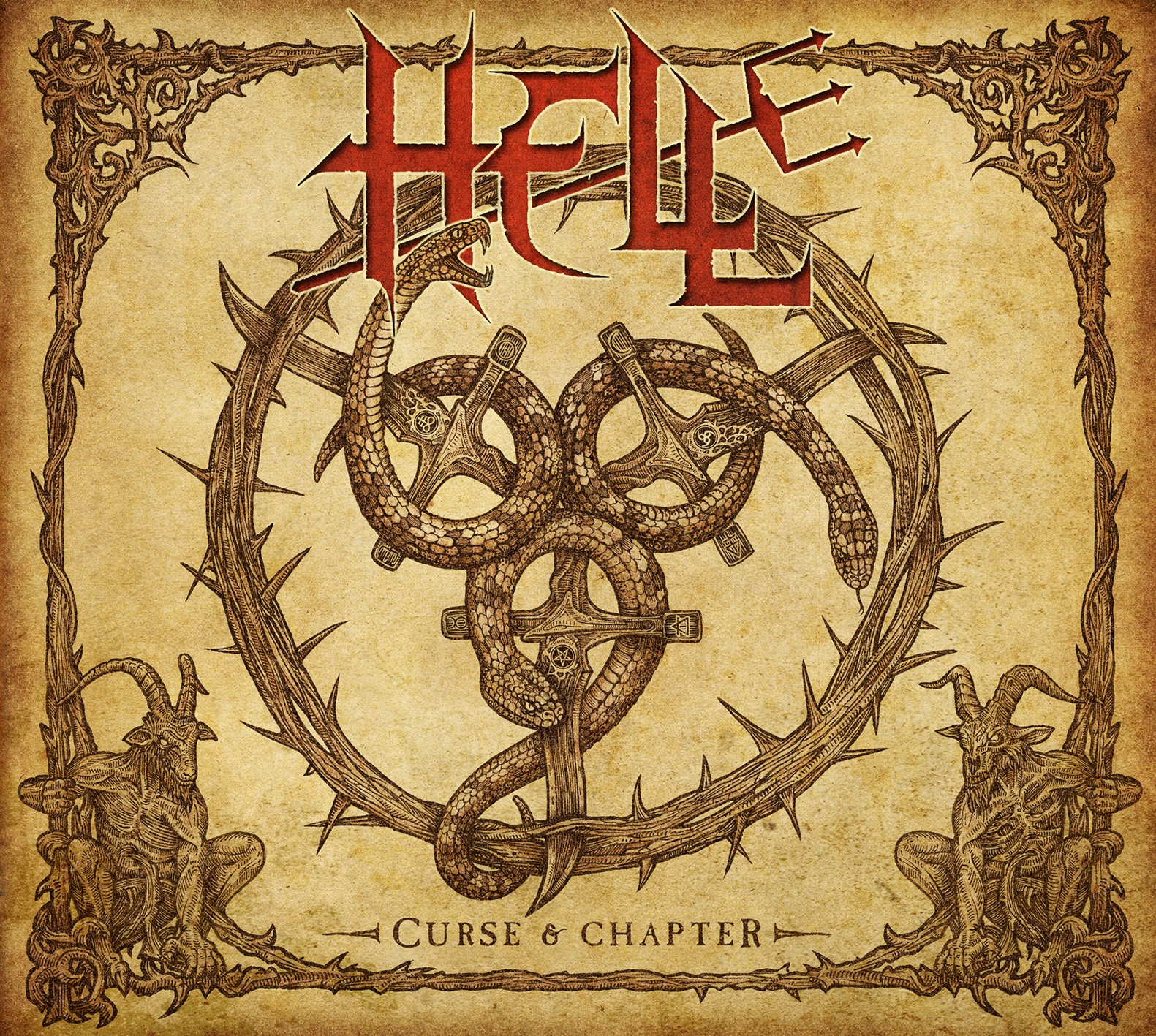 Now – with a happily generally more enlightened rock press – it received rave reviews. Two years on, and with a host of similarly enthusiastic live notices and fan awards under their belts, this left Hell on their difficult second album. "The issue for us, which is the same issue that faces any band that've produced a killer album, is that it's so easy to fall at the second hurdle", observes Kev. "Many debut albums contain all of the band's best songs, all of their best ideas, all of the best riffs. But what happens next? The album comes out, it gets a fantastic reception, then they band tour it exhaustively for years, and then all of a sudden you get that phone call from the label saying, 'Okay guys, we need the next album in six weeks please'. So many bands then hit the studio with nothing prepared, nothing written.
"With us, when the first album came out, I just didn't stop, writing and rehearsing, to the extent that most of songs on this album were ready and demoed and good to go a year ago. It's been quite a thought-provoking experience. You can't afford to fuck up the second album." For what it's worth, I don't think they have fucked up. Curse & Chapter's another powerful work of intricate, epic, demonic art, replete with the intelligence, mischief and sly wickedness that made their debut an instant classic. I truly can't wait to see it manifest fully on stage. In closing I mention to Kev why I was so keen to interview the band – that sense of remembering why I first got into the music I love. "We get that a lot", he responds with a grin.