Part I
[I was going to finally put the finishing touches to my piece on the origins of heavy metal, but I had such a good time at the Abertoir Film Festival last week, I thought I'd pen a few words on that while it was still fresh in my mind...]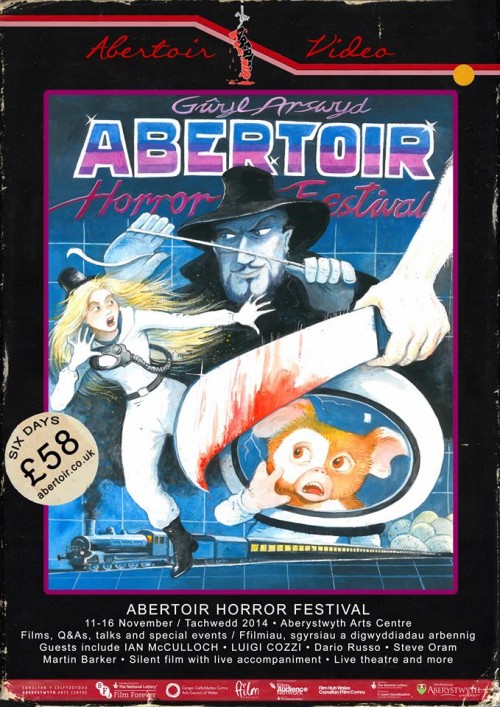 Abertoir's now become a fixture in my calendar, my favourite among the growing number of horror festivals springing up all over our septic isle. Situated in the arts centre, in the coastal town of Aberystwyth, its now in its ninth year of offering a wide range of horror related events. While primarily a film festival, over the years Abertoir's hosted stage plays, discussion panels, live music, quizzes, and lectures – I've been called upon in the latter capacity more than once – but don't let that put you off. This year's fear-filled schedule included a spooky steam train expedition, an after-dinner speaker, and an 80s-style retro disco. The reason for this last event was this year's theme, suggested by the 30th anniversary of the Video Records Act.
The UK's infamous VRA legislation criminalised selling or owning certain, officially proscribed horror videos. It was triggered by the 'Video Nasties' media panic, which blamed lurid chillers on the new home video format for all of society's ills. Abertoir's passionate attention to detail was immediately obvious in their cinema lobby, decked out to resemble a 1980s video library, its shelves resplendent with a bountiful selection of lurid horror titles. Completing the vignette was a cabinet containing all 39 of the officially banned titles – securely locked as originals now command hefty prices among collectors (a copy of Beast in Heat, perhaps the rarest, recently went for £1,700!)
Tuesday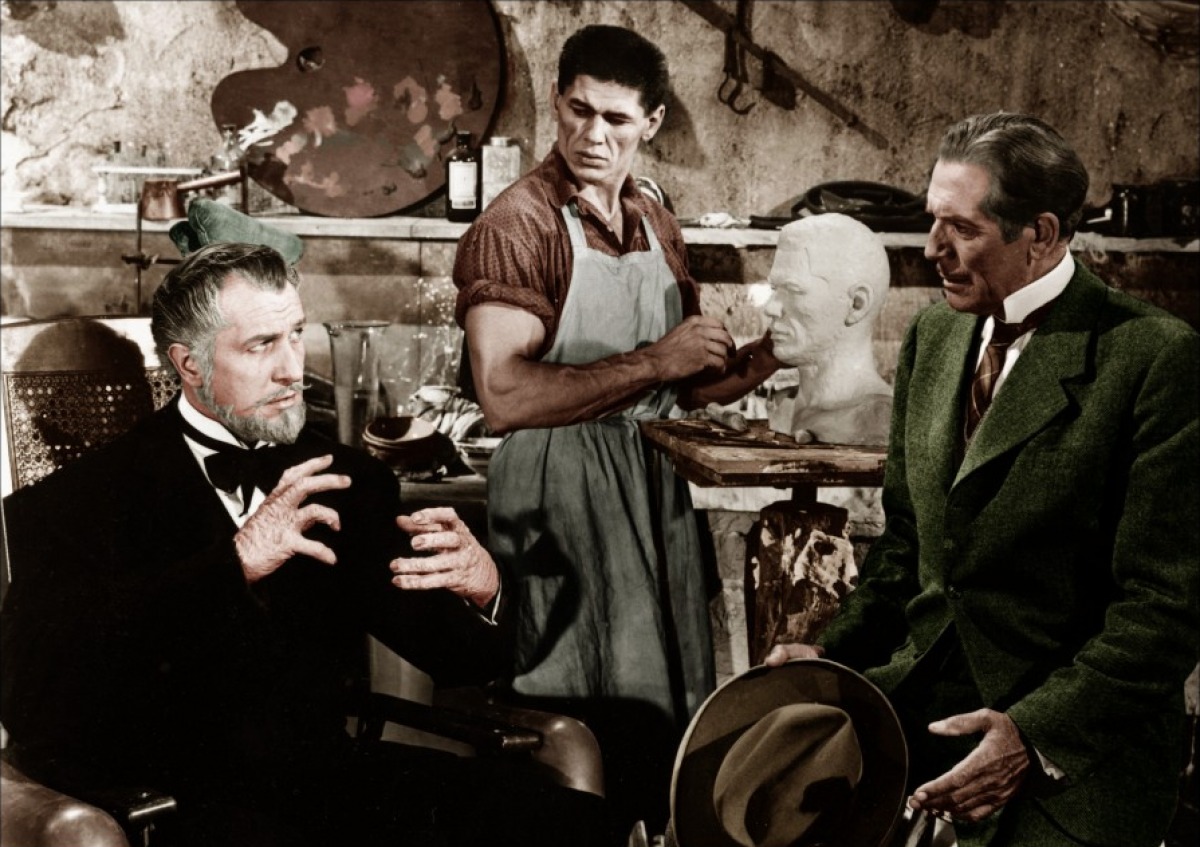 For Abertoir's opening film we ventured even further back into the vault's of horror history for the vintage 1953 chiller House of Wax, starring the festival's official patron saint, Vincent Price. Part of the brief 50s fad for 3D, this print had been specially updated to screen in state-of-the-art 21st century 3D, in its tale of a waxwork museum that conceals a grisly secret. Arguably the film that cemented Price's status as a horror icon, House of Wax is enormous fun, though I feel the actor was still finding his feet in the genre.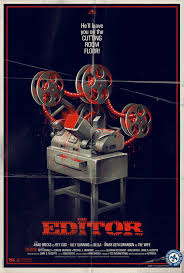 Following on was a preview of The Editor, the new film from the fast rising favourites of cult cinema, the Canadian studio Astron-6. The Editor is an affectionate parody of 80s genre exploitation film, especially Italy's gory 'Giallo' thrillers, with every lurid cliché and absurd stereotype lovingly recreated. It plays out a bit like a Monty Python retread of Berberian Sound Studio. Fans of European cinema's trash gems of the 80s will adore this, picking out each arch reference, but more mainstream audiences may find the artful blend of surreal sleaze and gauche gore outstays its welcome a little.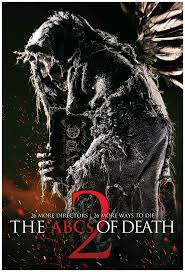 Closing Tuesday was the follow-up to the 2012 anthology film The ABCs of Death. Following the same format, of inviting 26 promising directors to submit a short film linked to a different letter of the alphabet, The ABCs of Death 2 was inevitably a mixed bag. Yet, for whatever reason, this miscellanea of morbidity was stronger than the first, with only a couple of misfires during its two-hour-plus run time, and it made for a satisfying end to the first day.
Wednesday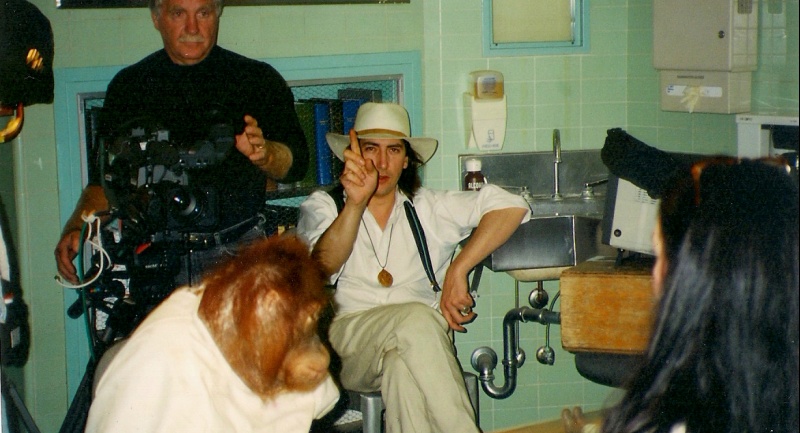 The second day opened with a new documentary, Lost Soul. It details the disastrous progress of director Richard Stanley's adaptation of The Island of Dr Moreau, from the most exciting genre film on the horizon in the mid-90s, to a car crash that threatens to ruin everyone involved. Lost Soul is a masterful piece of work, compelling, funny and bizarre. Whether you're interested in Hollywood, the fate of visionaries in a commercial environment, or just enjoy strong documentary film-making, Lost Soul comes highly recommended.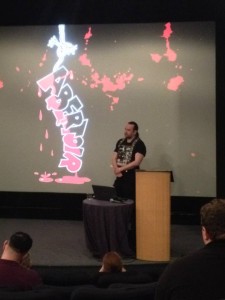 The poor soul tasked with following such a strong opener was me. In fitting with the theme of Video Nasties and censorship, I gave a talk illustrating moral panics preceding the video hysteria of the 1980s. Following me was the short film programme, with eleven brief chillers, from as far afield as Argentina, Spain and Australia. It's nice to report that the best of the bunch was a Brit entry entitled The Stomach, a gripping, offbeat blend of gangster thriller, supernatural and body horror that begged to be expanded into a full feature.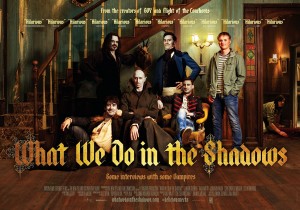 Next up was the first of a number of strong Kiwi films, the undead mockumentary What We Do in the Shadows. Deftly using vampires to mock dreary documentaries, and the documentary style to affectionately skewer vampire clichés, What We Do in the Shadows was a delight from start to finish. It's one of those films you could cheerfully recommend to pretty much anybody, with ghoulish gags that'll certainly tickle those of a Gothic persuasion, but pulled off with such slick deftness as to make even a corpse snigger.
What We Do in the Shadow's only black mark was a close (and doubtless coincidental) resemblance to Vampires, a similar Belgian film that debuted at Abertoir some years ago, and then tragically disappeared without trace. The last film of the night was Live, the new film from madcap Japanese director Noboru Iguchi, whose Dead Sushi wowed Abertoir last year. Sadly, my companions were already flagging, so we decided to pace ourselves, and retire for a nightcap. If anybody's seen Live, I'd be fascinated to hear their views…
Thursday
Thursday opened with Housebound, another premier from New Zealand, telling the story of a troubled teen, sentenced to house arrest in her old family home, a house she believed to be haunted as a child. I didn't expect much, but was blown away. The film jumps from authentically creepy, to brilliant character comedy effortlessly, dragging the audience along at every turn. Housebound is also almost impossible to pin down in terms of genre, frequently shifting gear, and successfully pulling off one twist after another, making it my film of the festival from a particularly strong programme.
I'm afraid we missed the Brit ghost story Forgotten as by then we badly needed hot food, but came back in time for Fires of the Plain, a bleak new war film from the Japanese cult director Shinya Tsukamoto. Sadly, a cock up by the delivery company meant our print was still in the United Arab Emirates, so Abertoir went for a back-up screening of the hit Uruguayan film House at the End of Time. Relying on an intricate plot that unfolds something like a puzzle-box, it's an intriguing metaphysical affair, lent extra interest by its Latin American setting, that starts as a traditional haunted house story, before charting more unfamiliar territory.
Next up was the second of our talks themed around the Video Nasty panic, delivered by the media academic Professor Martin Barker. Barker was largely a lone voice calling for sanity at the height of the hysteria over horror films in the 1980s and was widely vilified in the press. So it was fascinating to hear a, frequently very personal, account of what it was like to be at the apex of a media witch hunt. I was particularly pleased to hear Professor Barker emphasise the role played by Evangelical Christians in provoking the panic, and then trying to exploit it to press their religious agenda.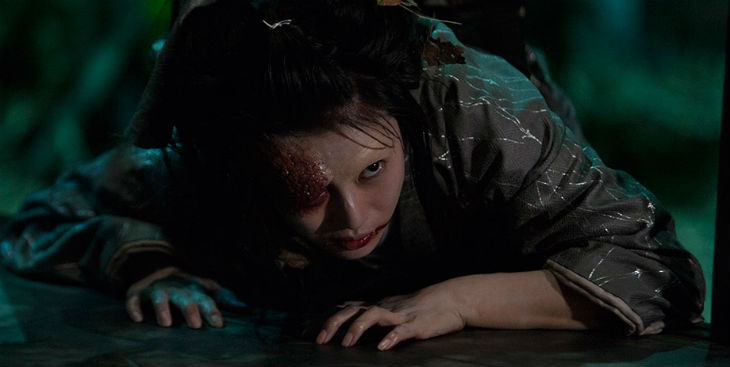 Next up was the premier of Over Your Dead Body, the latest film from legendary Japanese director Takashi Miike. Miike is nothing if not prolific, and I began with a degree of scepticism after sitting through a couple of his less impressive efforts. However Over Your Dead Body is another example of the mercurial Miike on form. A theatre company is rehearsing a production of a traditional Japanese ghost story, but as the rehearsals progress, the play's horrors start to subtly engulf the cast. Strangely haunting, often beautiful, and occasionally grotesque, Over Your Dead Body should please anyone who enjoys the subtler side of Japanese horror cinema.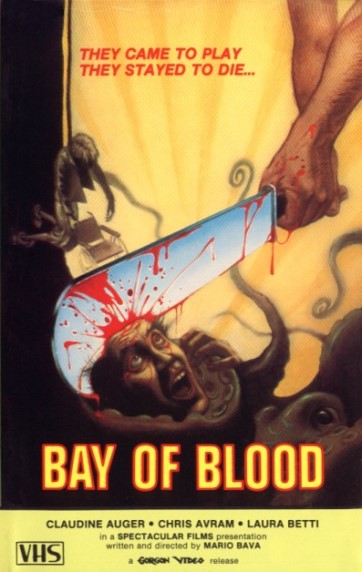 Concluding Thursday was a screening of Bay of Blood, one of the original banned Nasties, screened from an actual VHS machine for added nostalgia value! It was almost a disappointment that it went so slowly, though obviously the picture quality was reassuringly poor. The film itself is something of a camp classic, often (mistakenly in my opinion) heralded as the first slasher flick, it follows the misadventures of a cast of cheesy 70s stereotypes, being messily murdered by each other. Irresistibly tacky, visceral trash Bay of Blood proved a fitting finale at Abertoir's halfway mark.