While Baddeley's dominant medium remains the written word, he's frequently branched out into numerous other related fields, providing consultancy, giving interviews and suchlike where his areas of expertise have proven in demand. This has involved television appearances, radio work, some PR and advertising, as well as numerous personal appearances delivering talks or chairing live debates.
Among numerous television appearances, major projects have included working on two episodes of the 'Masters of Darkness' series for the UK's Channel 4, talking about Aleister Crowley and Dr John Dee respectively, as well as delivering the Satanic perspective on the feature documentary 'God Gave Rock & Roll To You' on the same channel, and exploring the facts behind vampirism for Channel 5. He's also featured in a BBC series on conspiracy theories, an MTV show on the Cure, and a VH1 series on the history of heavy metal, while Sky News interviewed Baddeley live to give a sceptical slant on a supposedly 'occult' murder case.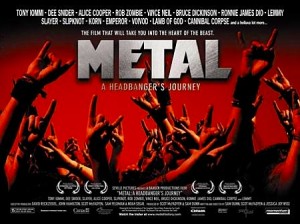 Unsuspecting viewers were treated to Baddeley on the big screen when the documentary 'Metal: A Headbanger's Journey' enjoyed a successful theatrical run in 2005. He operates in this capacity as an expert on the appeal of the macabre in the arts (and can be found in the DVD extras falling off his bar stool in Soho's legendary Intrepid Fox, when it was still situated on Wardour Street).
Baddeley himself became the subject of a well-received documentary, entitled 'Devil's Disciples', filmed by Boum Productions to accompany the release of the sleazy Spanish horror movie 'Satan's Blood'.
Baddeley has been involved with numerous radio show's, principally as an interviewee or guest, though also in a production capacity. He's spoken at length on a World Service programme on the Devil, been guest of honour on the Friday Rock Show on Radio One, as well as discussing topics such as Halloween, Jack the Ripper and the evolution of the Goth subculture on a diverse selection of BBC local and independent radio talkshows.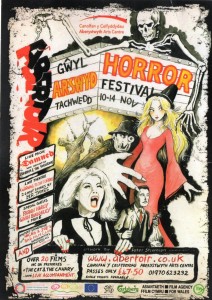 Baddeley's has appeared in person in a number of capacities, giving talks and taking part in debates for local groups, such as the Jack the Ripper organisation the Whitechapel Society, as well as at academic establishments, as far afield as Cambridge University and the University of Wisconsin. He's also in some demand on the increasingly active international horror film festival circuit. In particular, Baddeley has become a familiar face at the Abertoir event in Wales, delivering an annual talk over the past three years on topics as diverse as sorcery on celluloid and the evolution of the werewolf. The first part of his talk on vampirism can be found below…