I've been occupied for most of the summer murdering babies and torturing Jesus at York Minster (an experience I should probably write about on here at some point). But now autumn looms large on the horizon, Halloween beckons, and my calendar is as usual filling with speaking engagements and suchlike, all of which I shall be detailing on here in due course. I'd like to begin, however, by previewing a new event in the foreboding shape of Fear in the Fens, which runs on November 5th, in the quaint East Anglian town of Downham Market.
I say new, but the festival is part of the ongoing series of CULTure Babylon events, curated by writer and dark culture expert Kit Lewis, which began in 2012. The CULTure Babylon philosophy marries screenings of classic horror films with other media that will help the audience really get under the skin of the movie in question. For Fear in the Fens, Kit has picked a diverse trio of vintage horror flicks guaranteed to delight fans of retro, cult chillers.
Opening proceedings is a screening of Witchfinder General, perhaps the definitive bleak East Anglia film, so there could scarcely be a more apt locale to see it. A surprise hit upon release in 1968, it features an unusually grim, understated performance from its star Vincent Price, with sequences of brutality and torture that still have the power to shock.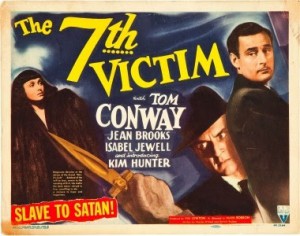 Following this The Seventh Victim, a unique slice of New York noir from producer Val Lewton, who kept the horror flame alive in the lean years of the 1940s with a series of atmospheric, stylishly suggestive chillers. The Seventh Victim is a labyrinthine film, outwardly about a Satanic cult in fashionable Greenwich Village, but concealing perhaps other ideas about suicide and sexuality in its shadowy depths.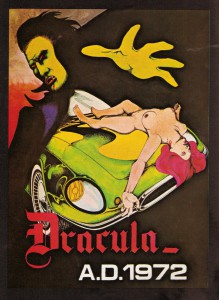 Providing the finale is Dracula A.D. 1972, arguably the definitive example of the effect time can have on a film's critical status. Pilloried by critics upon release as the worst thing Hammer had ever made, with subsequent generations of horror fans condemning it as the most painful evidence of the studio's failure to update their Gothic formula. Yet in more recent years it has attracted a building following, who point out what while it may not be as scary, or indeed groovy, as Hammer hoped, it is ridiculously entertaining.
Supplementing the screenings will be a trio of talks. Historian and occult scholar Dr Francis Young will preface Witchfinder General with an address on the authentic history of witchcraft in East Anglia. Festival founder Kit Lewis will contextualise The Seventh Victim with a lecture on Satanic cinema. Bringing up the rear, I will be delivering my infamous 'Who are You Calling a Count?' talk, examining the historical roots of the Dracula myth.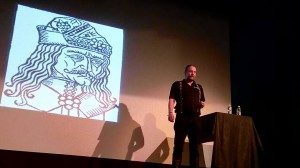 Rounding out the day are the Nasty, Brutal and Short sessions, consisting of brief, bite-sized horror films, introduced by local low-budget film expert Chris Mizsak. Held in Downham Market's picturesque town hall, Fear in the Fens promises to be a fascinating, fun event, combining international cult cinema with an exploration of the unique, dark heritage of the surrounding countryside: 'The East Anglian landscape is unique…' observes Kit. 'It has inspired feelings of dread and terror since Beowulf, the first horror story in English, was written here in the 7th century…'
For further details and tickets, please click here.