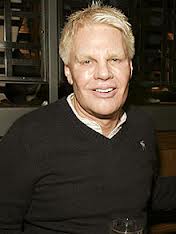 I'm pretty confident I wasn't the only person whose reactions to the recent, widely-publicised, bullshit from Abercrombie & Fitch veered between a weary shrug and a desire to see the tapeworm in question flayed alive and rolled in fucking wasabi. For the benefit of those lucky enough to have thus far avoided this particular storm-in-a-bidet, A&F CEO Mike Jeffries has gone on record as stating that he 'doesn't want larger people shopping in his store, he wants thin and beautiful people.' Furthermore, our style guru 'doesn't want his core customers to see people who aren't as hot as them wearing his clothing.'
'In every school there are the cool and popular kids, and then there are the not-so-cool kids,' Mike explained. 'Candidly, we go after the cool kids. We go after the attractive all-American kid with a great attitude and a lot of friends. A lot of people don't belong, and they can't belong. Are we exclusionary? Absolutely. Those companies that are in trouble are trying to target everybody: young, old, fat, skinny. But then you become totally vanilla. You don't alienate anybody, but you don't excite anybody, either.' Fair enough there, Mr Jeffries, fair enough. I admire your candour and believe firmly in free speech, but…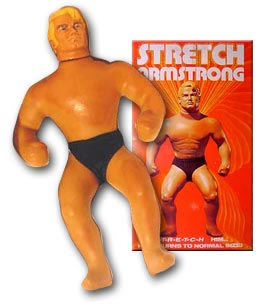 Now where do we begin? Let's try and avoid the cheap shots – such as the irony of being lectured on the subject of attractiveness by someone resembling a cross between a cheap, knock-off Stretch Armstrong and a badly battle-scarred butt-plug – and begin with a few fundamentals. Cool and popular are not the same thing Mike. Fact is, the demographic you've got in your sights there, with A&F's range of crap couture, is popular-courtesy-of-money-courtesy-of-mom-and-dad. Might be cool. Seldom is. Because cool usually comes with rebellion, individualism, style – going beyond the norm – and Abercrombie and Fitch embody the norm folk of taste are desperate to transcend. At the risk of sounding patronising here, Mike, I don't think you've really got your head round the basics.
Taking a quick virtual tour around the world of Abercrombie and Fitch courtesy of the Internet, the one thing I'm not getting is cool. Or attractive. Or hot. Or exciting. Or, above all, exclusionary. Fact is, Mike, I could order any garment from your corporate label at the click of a mouse, which I don't think's exactly exclusionary. Of course I wouldn't make that click, because your designs are uniformly dorky, boring, ugly, and about as sexy as, well, you are. Checking out 'this season's hottest looks' from A&F, to my untutored eye I'd probably nail the unifying aesthetic as thrift-store-preppie, or maybe trendy-trainee-accountant. There's a worrying ubiquity of flip-flops here. Here's some free advice Mike. Try and remember who it was told you flip-flops were cool, and fire them. They were taking the piss mate.
If one adjective leaps to mind while staring at your dreary designs, it is vanilla. However, I'm reluctant to use the term here personally. Not because the pejorative implications – lacklustre, ordinary, humdrum – don't apply to Abercrombie & Fitch. Quite the contrary! But, because I just can't get behind the routine slander of the noble vanilla pod which has become so regrettably commonplace nowadays. It's a reference borrowed from the fetish scene to dismiss those who don't indulge in unusual sexual practices, and I wouldn't endorse it. I certainly don't look down on fervent fetishists as sad deviants, but equally I don't buy the mythology that extols them as elite sexplorers. A better culinary analogy might be between sushi and steak. While one offers exoticism and variety – a particular boon to jaded palates – but it's difficult to beat the other for sheer satisfaction so long as it's done right.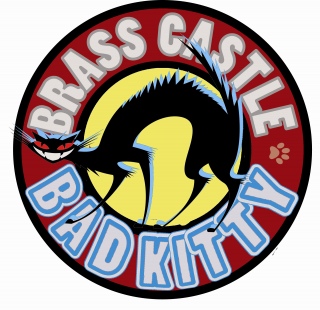 More importantly, perhaps, the use of vanilla as a synonym for dreary and commonplace seems to me a terrible gastronomic injustice. It's the second most expensive spice, after saffron, extracted from an orchid found only in sultry tropical climes. And you're telling me that's less exotic than a fucking strawberry! On a more personal and practical level, one of my favourite beers is Bad Kitty, from Brass Castle, a brewery near to my hometown. It's a porter, as dark, rich and thick as Kanye West – though considerably less tasteless and dull. What really makes the Bad Kitty is an infusion of vanilla that compliments the chocolaty flavours for a poky brew that's anything but boring (they also donate 10p from every bottle to a charity that takes in abandoned animals rejected by other shelters).
All of which is rather veering substantially off the point. We were trying to help that nice Mr Jeffries who seems to have become horribly confused while pimping his tacky clothes. So, where's he gone wrong?… Maybe brands just can't be cool by definition. Cool's an ineffable concept, but it has something to do with a mystical alchemy between a person's appearance, their character, and their tastes. It's not something you can buy, and most certainly not something you can sell, however 'exclusionary' you pretend to be. That's perhaps what's most nauseating about Mike's self-important twaddle – the pathetic attempt to commodify one of the few aspects of life thus far not available for purchase in our increasingly vulgar culture.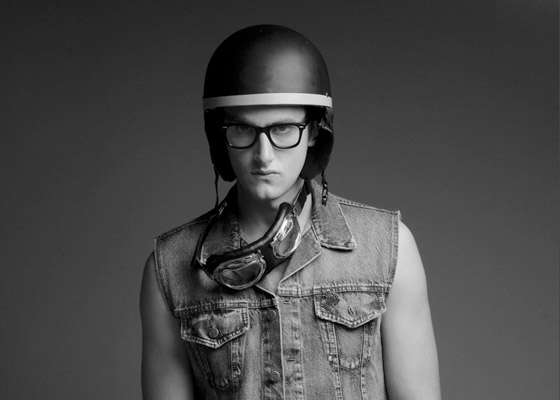 Buying a top-of-the-range Harley-Davidson won't make a rich executive into an outlaw biker, whatever Harley-Davidson's marketing people might have you believe. Similarly, buying a pair of Abercrombie & Fitch pants won't make you 'cool and popular' or an 'attractive all-American kid with a great attitude and a lot of friends.' You'll just be another sucker in another stupid pair of pants. Perhaps the facile world which Mike Jeffries inhabits doesn't matter, but the increasing packaging of rebellion and cool does stick in the craw, however ineptly it is attempted. One of modern hip-hop's most depressing contributions to modern culture is its – largely successful – attempt to wed street cred with crass capitalist excess and the ethos of the swaggering bully.
Perhaps that's why the moronic statements from Mike Jeffries that triggered this rambling essay inspired such visceral reactions from some of us. Because, beneath the marketing bullshit is the unmistakable language of the bully. The kind of dysfunctional personality that can only measure their own happiness against the misery of others: who cannot appreciate the pleasure or beauty in anything beyond denying it to someone else. It's often said that bullies are cowards. I'm not so sure. But the audience they require, the weaklings who stand behind them and cheer them on, most certainly are. And Abercrombie & Fitch make clothes for them, uniforms for drones who want to feel better than other people but don't dare stand out. And that might be popular, but it ain't cool.